Board of Directors
Gary D. Carr, MD*, Medical Director
Donna Young, Executive Director
Tom Wiggins, DMD*
Rev. Joe Landrum
Christine Eaves, DVM*
Willie Webb, D.C.
Deborah Gross, MD*
Scott Whitaker, DMD, MD*
COMMITTEE Members
Gary D. Carr, MD, Medical Director*
Donna Young, Exec. Director (Non-voting)*
Tom Wiggins, DMD*, Chair
Christine Eaves, DVM*
Deborah V. Gross, MD*
Scott Whitaker, DMD, MD*
Monty Lang, DDS
Kirby Sills, DVM
Cliff Burris, M.Div.
Alex Touchstone, DDS
Tom Kepner, Outreach Consultant
* Serves on Board and Committee
Testimonials
Without PHN, I would not be serving in the ministry today.

Minister

In recovery, I lead a full, rich life. I'm happier than I could have thought possible.

Veterinarian
PHN saved my life and my career.

Dentist

I don't know where I would be without PHN.

Physical Therapist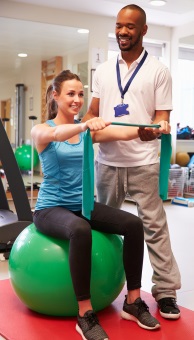 The Professionals Health Network (PHN) is an IRS-approved 501c3 charitable organization available to assist non-physician Mississippi licensed professionals and their students with potentially impairing illnesses such as Substance Use Disorders including Alcoholism, Psychiatric Illness, Cognitive Deterioration, Sexual Disorders, and qualified physical impairment. It is open to regulatory entities and boards who wish to participate. PHN works closely with the participants professional organization and licensure authority. Our goal is to serve as an alternative to the disciplinary process for professionals who seek or are motivated to accept the help we offer.
The Professionals Health Network has a representative, dedicated Board of Directors with unique talents who lend their time, energy and expertise to promote PHN's mission and goals. The Professionals Health Committee (COMMITTEE) is, likewise, composed of highly qualified professionals who work tirelessly to see that our program participants have all the tools necessary to aid effective recovery. Our Staff, Board of Directors and COMMITTEE members adhere to a strict Code of Ethics.
---
Our Office Team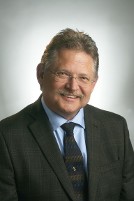 Medical Director:
Gary D. Carr, M.D.
Dr. Carr has been involved with Professionals Health for over 20 years. He has served as the Medical Director of the Miss. Professionals Health Program from 1998-2009 and then as Medical Director of the Professionals Health Network 2009-2011. In addition, he has served as the Medical Director of the Washington State Physician Health Program and Medical Director of the Oaks at LaPaloma in Memphis, Tenn. He speaks nationally and internationally on issues of addictive illness and professionals' health.
Dr. Carr is a member of the state and national chapters of both the American Academy of Family Physicians and the American Society of Addiction Medicine as well as a member of the American Medical Association. Dr. Carr was rehired as Medical Director of PHN October 2016. For more information on Dr. Carr, click below.
Executive Director:
Donna Young
Executive Assistant/Case Manager:
Hayley Farve
Outreach Consultant/Business Development:
Tom Kepner