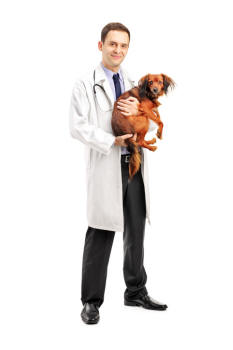 PHN News
Professionals HealthNews is a quarterly e-newsletter produced by PHN. Contact Donna Young at 601-261-9899 or e-mail her at dyoung@professionalshealthnetwork.com to receive this free service.
INFORMATION FOR BOARDS
PHN works closely with all regulatory entities who wish to partner with us. These Boards are charged with the public safety and welfare. Our Board FAQ Section will answer many of your questions.
ILLNESS VS IMPAIRMENT
PHN subscribes to the FSPHP Public Policy Statement on Illness vs Impairment which is applicable to all professionals.

MAKING A REFERRAL TO PHN
Referrals to PHN come from friends, family, colleagues, boards, professional societies and the general public. When a referral is made the PHN Medical Director and selected COMMITTEE members make discrete inquires. If a potentially impairing illness (See Warning Signs)is suspected, an intervention occurs followed by professional evaluation and treatment if indicated. Once treatment is completed the professional enters into a continuing care contract with the PHN. PHN then provides earned advocacy on behalf of the professional to their boards and other necessary entities. So long as the recovering professional remains in compliance with PHN, their boards do not take disciplinary action.
If you wish to make a referral, you may call Dr. Carr or Ms. Young at 601-261-9899 or email Ms.Young at dyoung@professionalshealthnetwork.com. If you know some of our COMMITTEE members you are also welcome to contact them. Should there exist another program providing these services to your profession, you will be given that information when you call.
Professionals who are considering calling for themselves or someone they are concerned about may wish to refer to the FAQ Section for potential program participants.
PROGRAM PARTICIPANT CONFIDENTIALITY
Self-referred professionals are afforded confidentiality to the full limits of their board's contract with PHN (if applicable) and State and Federal Law.
REFERENT ANONYMITY
Occasionally a referent will request personal anonymity. We accept such referrals and will respect the callers anonymity. Such referrals are sometimes more difficult to document to the extent necessary to effect intervention.
WHAT ABOUT THE FAMILY
Often, family members are in need of help for themselves. Addictive and Mental Illness in a loved one can seriously impact the family over time. Identified family members are contracted by PHN and recommendations are made for local and national recovery resources. Additionally, if the potentially impaired professional requires treatment, the treatment center will typically provide a program for the family. PHN strongly encourages you to take advantage of this valuable resource. For information about Al-Anon Alateen other resources, see or Educational Resources page.
CONTINUING EDUCATION PROGRAM
Dr. Carr and his staff will be pleased to provide your group educational programs and workshops. A variety of topics are available. Please feel free to contact PHN or Dr. Carr for more information.
MISSISSIPPI ANNUAL ADDICTIONS CONFERENCE
Dr. Carr envisioned and, in partnership with other colleagues, developed the first Annual Mississippi Addiction Conference which is available to all health care and other interested professionals. This conference is held each winter in Jackson, Mississippi, and features nationally and internationally recognized speakers from around the country. The quality of this program has garnered national acclaim from those working in this field. CME/CE credits are available for this conference. For information, contact Ms. Donna Young at 601-261-9899 or e-Mail dyoung@professionalshealthnetwork.com .

---
---